Meet Our Donors
We thank all our planned-gift donors for their generous support. Here are some of their stories.
Students Can Count On Support From Math Major Alumni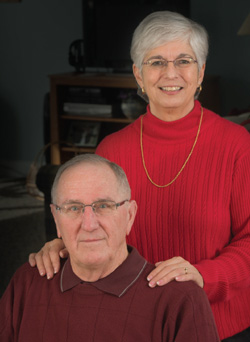 Harriet (Hooven) '69 and Mel Fleming '68
Honoring the financial and intellectual support they received as Lycoming College students is important to Harriet (Hooven) '69 and Mel Fleming '68, who met as college students and married in 1968. That is why they have named Lycoming College as beneficiary of portions of their IRAs. Both majored in mathematics — a solid foundation that propelled them into successful careers. Mel pursued a 27-year career with the FBI that took him all over the country, while Harriet, who entered the workforce after raising their three children, quickly rose in the ranks at a local bank to become a branch manager. Read More
Early Mentors Plant Seeds for Success, Giving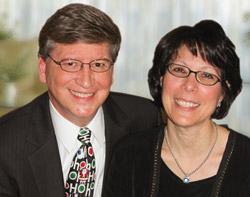 David and Rita Detwiler
If you talk to David Detwiler '75 today, you would never picture the shy, reserved young man who walked onto Lycoming's campus as an incoming freshman. Coming from a family that had little money to spare, let alone for a medical education, David was decidedly grateful for every footstep he took. Read More
A life with Lycoming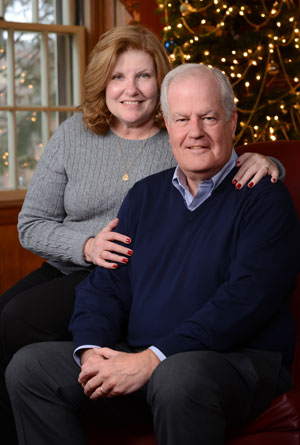 Linda and Jim Scott
Linda Scott did not just graduate from Lycoming College, she was raised at Lycoming College. Her father was a part of the first four-year class to graduate in 1949. Dr. D. Frederick Wertz was her father's boss beginning in 1957. Dr. Frances Knights Skeath and many other faculty members played bridge at her house. Her mother attended for a year and her brother and sister are alumni. Linda was surrounded by Lycoming. Read More
Lycoming has been instrumental in the lives of Lynn (Salmons) Bower '70 and Gary Bower '70.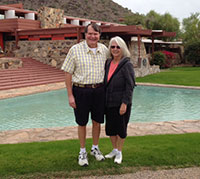 Gary Bower '70 and Lynn (Salmons) Bower '70
Lynn chose Lycoming because she knew she wanted a small liberal arts college a few hours from home, but Gary did not plan on attending Lycoming College. His family did not have the financial resources to send him to Lycoming. However, Gary's love of golf led him to connect with Frank Kamus, the director of admissions at the time, and an avid golfer. It was through Frank's encouragement and support that Gary was able to get the resources he needed to attend Lycoming. Read More
Trusting a college education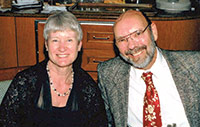 Dr. Karen '74 and Larry Brungardt
Dr. Karen (Knouse) Brungardt '74 is quick to acknowledge that Lycoming College provided her with a great education and a host of wonderful memories. Brungradt says she witnessed firsthand how important it was for students to have access to scholarships or student loans in order to attend college. "This, more than anything, prompted me to start donating money to Lycoming every year toward students' needs and also in our trust, so that students can continue pursuing a college degree in the future." Read More
Accounting for future generations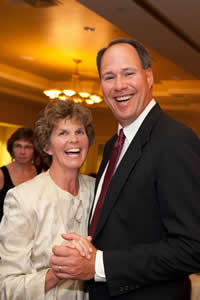 Carol '76 and Jeff Billman '77
Carol (McDivitt) '76 and Jeff Billman '77 credit Lycoming College for giving them a solid foundation that offered them the opportunity to move forward in their careers and retire early. Read More
Planning for the Future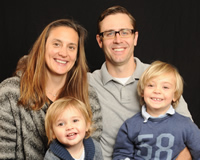 Dr. Kristie '96 and Peter '94 Ressler
Dr. Kristie (Margevich) '96 and Peter Ressler '94 understand the importance of future planning. The couple met on campus and credit Lycoming for giving them a solid foundation upon which to build their futures. Read More
Family First
Clay Fought
Family has always been the center of the lives of Dolores (Keller) '60 and Clay Fought. When Clay began creating his estate plans after Dolores passed away in 2005, his family came first. After making provisions for his sons and granddaughters, he chose Lycoming and Gettysburg colleges as the equal beneficiaries of his IRA. Read More
The Value of a Good Education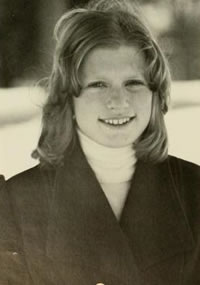 Charlotte's daughter, Carol Snook '75
Charlotte Snook knows firsthand the value of a good education. During WWII, she had an opportunity not often afforded to the women of those days — she attended college, Trenton State College. Charlotte's career choices at the time seemed limited; she became a teacher. In her 32 years as an educator impacting the lives of countless children, though, she never regretted the decision. Read More
Supporting Lycoming College's Music Legacy for the next 100 years!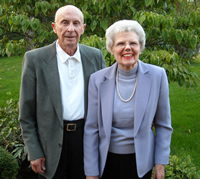 Dick Robinson '51 and wife, Barbara
Music has always been an integral part of Lycoming College — even more so when it became a four-year institution in the late 1940s — and Charles 'Dick' Robinson '51 could certainly be considered one of the Lycoming music program's "charter members." Read More
A Family Helps Strengthen Lycoming's Future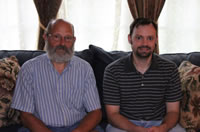 Roger Kyte, and his son Morgan '00
Two young men waited in line outside the famous Spanish Riding School in Vienna, Austria. It was 1972, and both Roger Kyte and his friend, having recently completed military service in Vietnam, were on a 69-day tour of Europe. As the queue crept along, the men were approached by two young women — Lycoming students studying abroad during their May term. Angela (Vaira) '73 and Barbara (Edleman) Block '72 asked them if they had found the line for the Riding School. Roger, in his self-professed, smart-guy fashion, replied, "It better be because we have been waiting here for 45 minutes!" Read More
Gifts from Longtime Math Professor Add Up to Help for Deserving Students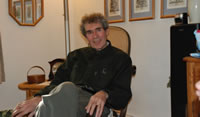 Dr. Charles Getchell
Dr. Charles L. Getchell, attracted to Lycoming because it "fostered a love of learning through experience, intuition and analysis," joined the College's faculty in 1967 while earning his Ph. D. at Harvard.
Raised on a farm in northeast Massachusetts, he attributes his own love of learning to his humble beginnings and a grandmother who, in addition to raising Getchell, was a firm believer in the value of education. Read More
Giving Back: Funding a Scholarship through Charitable Gift Annuities
Jeanne (Odell) '45 Strayer
with her late husband, Frank
At a time when women were often relegated to secretarial roles in the workplace, Jeanne (Odell) Strayer '45 broke ground as a programmer and analyst in the then-new-and-exciting world of computers. Her achievements were possible, in part, because of her Lycoming College education- paid for through a one-year full scholarship- and because of her personal strength and courage to chart new territory. Her yearbook quote says it all: "To be strong is to be happy." Read More